May, 2014
3/4/10 - 6/24/15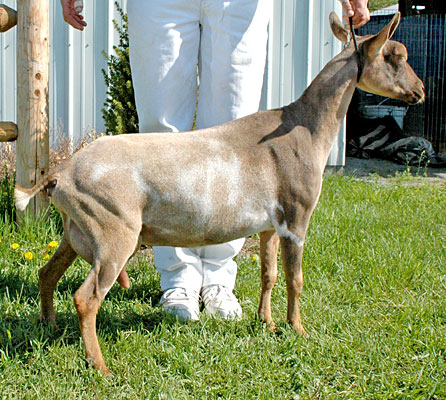 May, 2012 (Photo by AnnMarie Keenan)
May, 2012
I thought this doe was special from the first time I saw her, and she has not yet changed my mind. I was sure she was a contender for National Champion Junior doe in Springfield in 2011, but unfortunately, I should have given her her best chance by actually putting the correct tattoo on her papers. Ahem. Anyway, she did manage to win Best in Show at her very next show, so I don't think I was too far wrong. Everything about her is smooth and tight--elbows, shoulders, pasterns, toes. And just to prove that there really is no curse attached to winning a junior leg (or Best Doe In Show) Cassie freshened with one of the best first udders I have ever produced. It is very high in the rear, the rear attachment is as smooth as glass, and the division and teat placement are pretty close to ideal. As a bonus, she has huge soft teats. She's milking around 3.5 pounds per day and not acting like quite as much of a looney tune as before starting to be milked full time, and so I am most content.
Show Record : 2 x 1st, 1 x GCH Jr Doe (ADGA), 1 x Best Junior Doe in Show (ADGA) (Lynn Fleming, Topsfield Fair, October, 2011)
Kidding record: 2012, twin bucks by Hallelujah; 2013, single polled buckling by Hallelujah; 2014, triplets, two bucks and a doe by Sugarman.
April, 2014(4 months fresh)
July, 2013
March, 2012
305 day test data
Age (yrs.months)
DIM
Milk, lbs
Fat, lbs
% Fat
Protein, lbs
% protein
High test day, lbs
3.10
258
709
45
6.3
34
4.8
4.4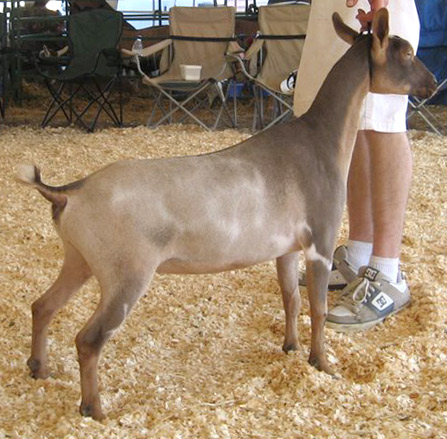 October, 2011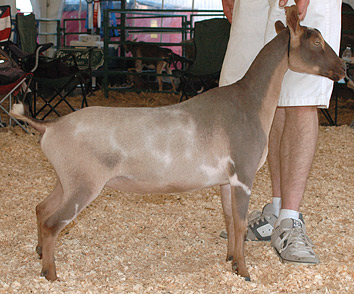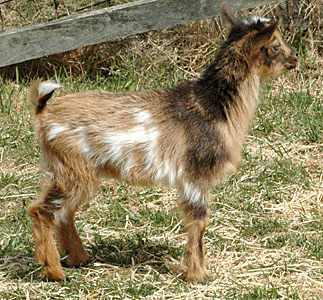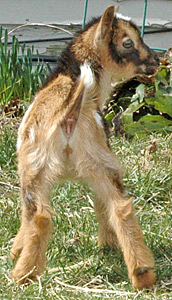 March, 2010